carabiner which stronger function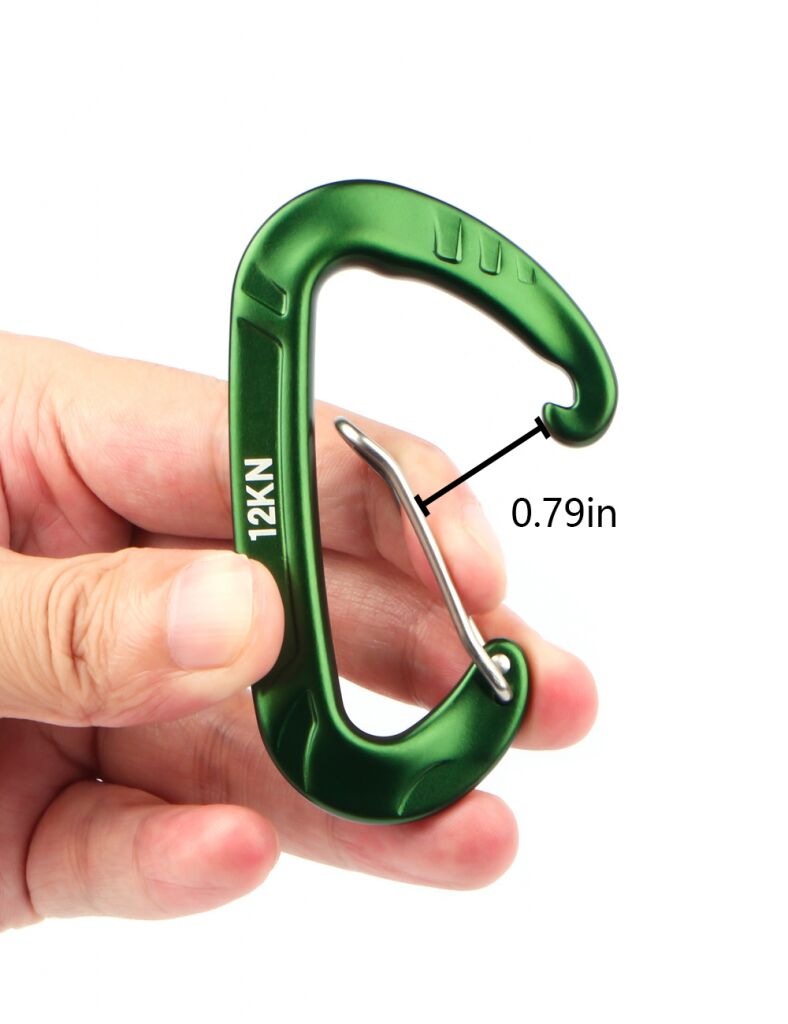 Because carabiner can protect our safty.Its main function is to use the safety joint between the climbing ground and the mutual aid of friends, which is rented for protection by tying the rope. The climbing buckle is made of aluminum alloy, or iron, or stainless steel.
While from an etymological perspective any metal attaching link with a spring gate is technically a carabiner, the strict usage among the climbing community specifically refers only to those devices manufactured and tested for load-bearing in safety-critical systems like rock and mountain climbing.
Have two opposed overlapping gates at the opening which prevent a rope or anchor from inadvertently passing through the gate in either direction. Gates may only be opened by pushing outwards from in between towards either direction. The carabiner can therefore be opened by splitting the gates with a fingertip, allowing easy one hand operation. The likelihood of a rope under tension to split the gates is therefore practically none. The lack of a rotating lock prevents a rolling knot, such as the Munter hitch, from unlocking the gate and passing through, giving a measure of inherent safety in use and reducing mechanical complexity.
Carabiners on hot air balloonsare used to connect the envelope to the basket and are rated at 2.5 tonne, 3 tonne or 4 tonne.
Load-bearing screw-gate carabiners are used to connect thediver's umbilical to the surface supplied diver'sharness. They are usually rated for a safe working load of 5 kN or more (equivalent to a weight in excess of approximately 500kg)
the kimjee is carabiner factory in China,we produce the carabiner about 10 years,so you can believe our carabiner quailty.
if you need ,pls contact me,i will give you professional explain.
Sean
mail:sales12@hookdg.com
skype:sales12@hookdg.com
phone:+86-13414375618