Where to buy pet accessories?
Where to buy pet accessories? Kimjee is the best supplier for you. Here are many kinds of carabiner and buckles for dog leash and collars. Kimjee swivel carabiners are made of aviation aluminum. These carabiner can bear a force of 400 KN. Only weighs 24 g. Super light and strong. Dog leash with carabiner is the perfect length to keep your dog close and safe. The leash carabiner clip offers easy operation. The carabiner that attaches to your dog's collar or harness locks, adding additional security and safety, and unlike many popular leashes that use carabiners, the carabiner on the Pack Leader swivels, preventing the leash from twisting, kinking or tangling while your dog circles the perfect spot.
Material: 7075 aluminum
Weight: 20g – 24g
Size:15 mm, 20 mm, 25mm swivel ring to fit for 15 mm, 20 mm and 25 mm wide pet leashes
Breaking strength: 400KN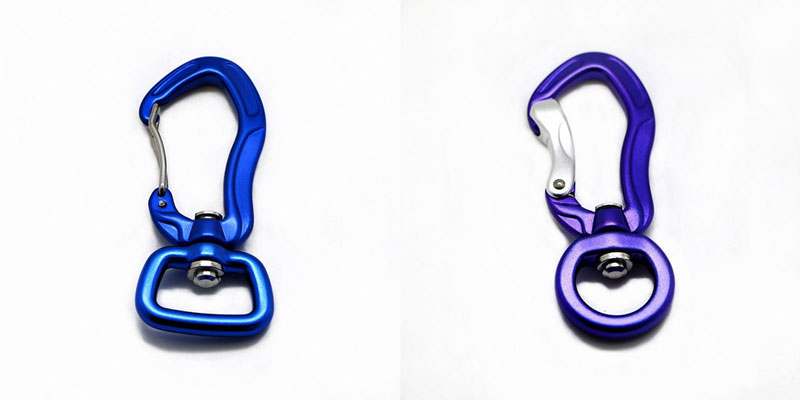 If you have interested in our carabiners, you will learn more information at cnkimjee.com. Or just send email to sales@hookdg.com to get quotation.