how to pick my carabiner?
A carabiner ( or kacarabiner is a specialized type of shackle , a metal loop with a spring-loaded gate used to quickly and reversibly connect components, most notably in safety-critical systems. The word is a shortened form of Karabinerhaken (or also short Karabiner), a German phrase for a "spring hook" used by a carabine rifleman, or carabiner, to attach items to a belt orbandilier.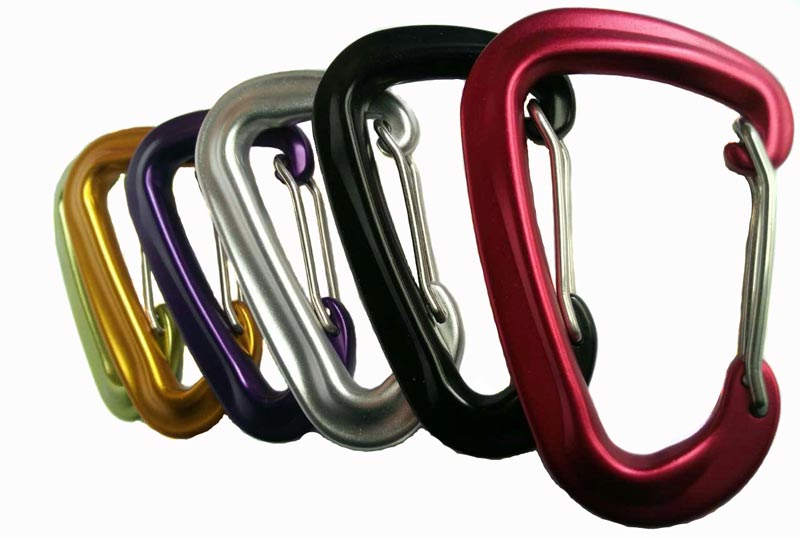 how to pick my caraniner?
Depending on your style of climbing, you will want different kinds of Carabiners. There are basic types: your oval and D-shapes are your most basic Carabiners. Sometimes you'll want a locking Carabiner, especially for belay, or for anchors. Most Carabiners that you have will probably not be locking Carabiners. There are different types that are easier to clip. There's bent gates, straight gates, wire gates. It depends on your style and if you're weight conscious, or how durable you'd like them to be.
how to pick my caraniner?
Carabiners are rated for strength in three directions: lengthwise ,sidewaysand while open .These ratings are typically marked on the spine of the carabinerAll climbing carabiners pass UIAA and CE standards, which means they are plenty strong enough as long as you use them correctly. Gate-open strength and minor-axis strength are where you see the most variation.
how to pick my caraniner?
when you understand the carabiner shape, size, weight and strength breaking affect performance, it's helpful to think about how you'll be using the carabiners.and which carabiner are you want to buy.
Now,do you konw which carabiner are you pick?
Maybe cnkimjee.com is a good choice to pick your carabiner,we ara a factory from China,our products which has approved many internation certifications,so you can trust me.we will give you a good sevice.
If you need ,pls cntact me.
mail:sales12@hookdg.com
Tel:008613414375618
Skype:sales12@hookdg.com