With the development and rise of mountaineering, more and more adventurous young people join the ranks of mountaineering expeditions. Hiking carabiner is essential equipment in mountaineering. The quality of the climbing grade carabiner is essential to the life safety of the climber. China is the world's largest manufacturing exporting country, and there are also high-quality carabiner manufacturers. We have selected the 5 best carabiner manufacturer in China, and we recommend them to you.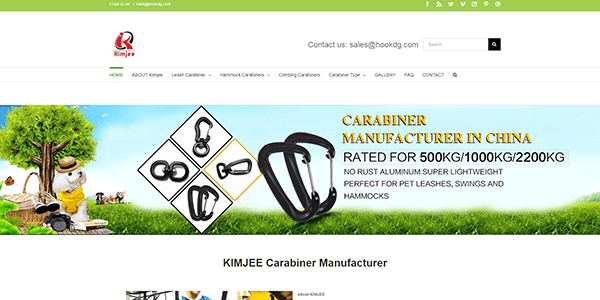 Address: Guangdong, China
Company history: 10 years
Company type: manufacturer
Main products: hiking carabiner, hammock clips, dog lead carabiners
Kimjee specializes in the research, development, and sales of aviation aluminum carabiners. Kimjee has a professional design team and processing personnel, and the product has a high degree of completion and quality assurance. Before each batch of orders is delivered to the customer, Kimjee entrusts a third-party laboratory to conduct various rigorous tests on the products. To ensure product quality meets expectations. Because of Kimjee's professional and responsible attitude, many overseas customers have established solid and firm cooperative relations with Kimjee. Kimjee is at the top level in the carabiner manufacturing industry in China.

Shunhai Kehua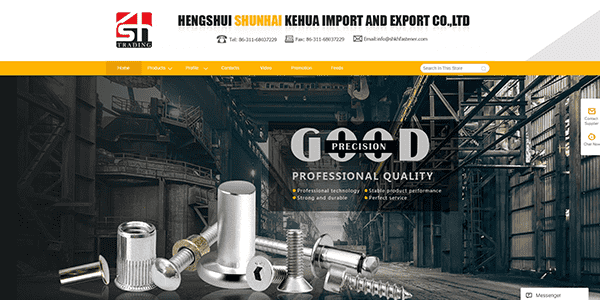 Address: Hebei, China
Company history: 10 years
Company Type: Manufacturer
Main products: rivets, bolts, washers, carabiner
Shunhai Kehua is a metal processing factory specializing in the production of hardware parts. The main research direction is high-strength bolts and rivets. Due to the high strength of the product material, making high-strength carabiner is also one of Shunhai Kehua's businesses. It has established a close cooperative relationship with some overseas customers. Shunhai Kehua continues to expand new businesses with its muscular strength.

Chongfu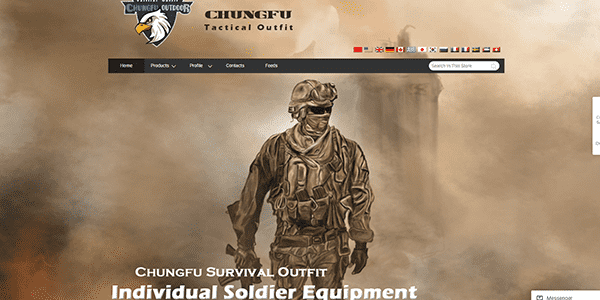 Address: Jiangsu, China
Company history: 12 years
Company Type: Manufacturer
Main products: outdoor survival equipment, parachute equipment
Chongfu is a manufacturer specializing in parachutes and parachute accessories. The main business is 550 parachute ropes and different parachutes, with more than 1,000 independently developed molds and designs. The ropes and locks used for parachutes are very similar to the ropes and locks used for mountaineering. The quality requirements of the two are very similar, the material of the parachute lock is lighter, but the price is higher.

Lisheng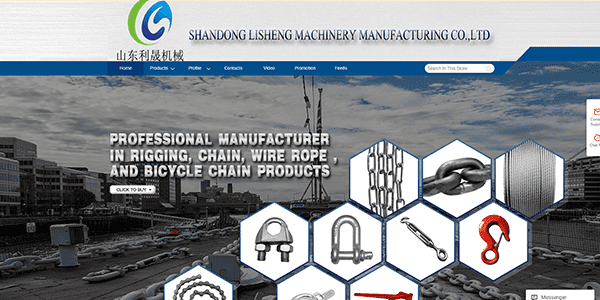 Address: Shandong, China
Company history: 9 years
Company type: manufacturer, trading company
Main products: chains, locks, steel cables, carabiner
Lisheng is a hardware manufacturer that produces lifting equipment. Lisheng is very knowledgeable about the tensile properties and load-bearing capacity of hardware materials. The factory has well-equipped testing facilities and a solid technical force. The products have been widely recognized and trusted by users. The main overseas customers are located in the Middle East and Africa, and there are also a small number of customers in South America.

DAILYMAG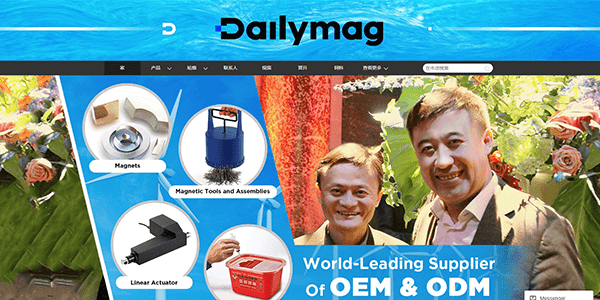 Address: Zhejiang, China
Company history: 8 years
Company type: manufacturer, trading company
Main products: permanent magnets, linear actuators, other hardware products
DAILYMAG is China's largest supplier of permanent magnet products. No minimum order quantity is required. It is DAILYMAG's consistent style and the reason for DAILYMAG's success. While the magnet industry is moving towards the top, DAILYMAG has also carried out many side businesses. The hardware industry will be their next development goal, and a strong team and rich experience will provide a lot of help.