Description
Kimjee is Plastic breakaway swivel buckle clips manufacturers. This swivel buckle has been designed to be compact and strong. The locking feature allows the parts to swivel 30 degrees. This is also create ease of use engagaing and disengaging.
Breaking Strength can be varied with respect to individual applications. These figures are offered as reference only and are not to be used as guaranteed performance figures. Products should be tested in their specific application.
Made of Polyoxymethylene (POM), also known as acetal, polyacetal, and polyformaldehyde, is an engineering thermoplastic used in precision parts that require high stiffness, low friction and excellent dimensional stability.
Free sample is available
Optional colors for sale
Different size of buckles to fit the lanyard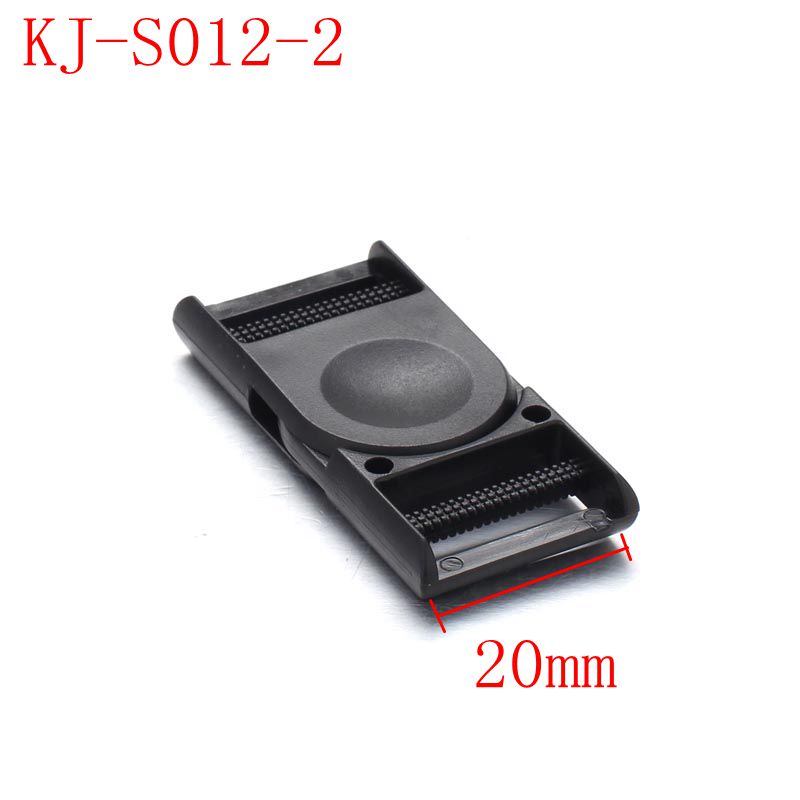 Data of Plastic breakaway swivel buckle clips
Plastic breakaway swivel buckle clip
Mode
KJ-S012-2
Material
POM
Size
20 mm (3/4 inch)
alternative size
10, 15, 20, 25 mm
Color
Black(in stock)
Available colors
yellow, white, red, blue, and more
Minimum Order Quantity
10000 PCS/ per color
Sample
Free sample is available
Packing
Standard export packing
Delivery
Sample 5 days,mass production 7-15 days