Description
Fabric wristbands are one of the best security wristbands in the market. But, do you know how the security is guaranteed by the wristbands? If you have the experience of purchasing the bands, you will know it is very important to choose a right festival bracelet lock for your wristbands. The method to guarantee the security is right at the locking slider.
There are many kinds of closures in the market for the fabric wristbands. Some of them have the function to guarantee the security and some haven't. The security closure always have teeth inside to guarantee it just can be moved inside not outside. But, the ones without teeth inside are just for reusable situations.
If you are organizing a multimedia festival where security is a concern, our sliding locks are your best solution. We provide a highest security rating for you. Once the slide lock is moved up the wristband, it's teeth bite in to the fabric preventing the slide lock from being reversed.
There are kinds of wristband locks for sale. If you have any question, pls email to sales@hookdg.com or call at 0086 13925503156.
Works with any woven/fabric wristbands
One way sliding lock prevents the wristband from being removed
Once locked into place cannot be adjusted or removed without cutting, ensuring that the highest level of security is maintained
Data of locking slider
Product
locking slider
Mode
KW-001
Material
plastic
Size
15*12 cm
Weight
1.73 grams
Color
available in a wide variety of colors
Packing
100 pieces/OPP, 5,000 pieces/carton, 55*45*38 cm
Details of one way sliding wristband lock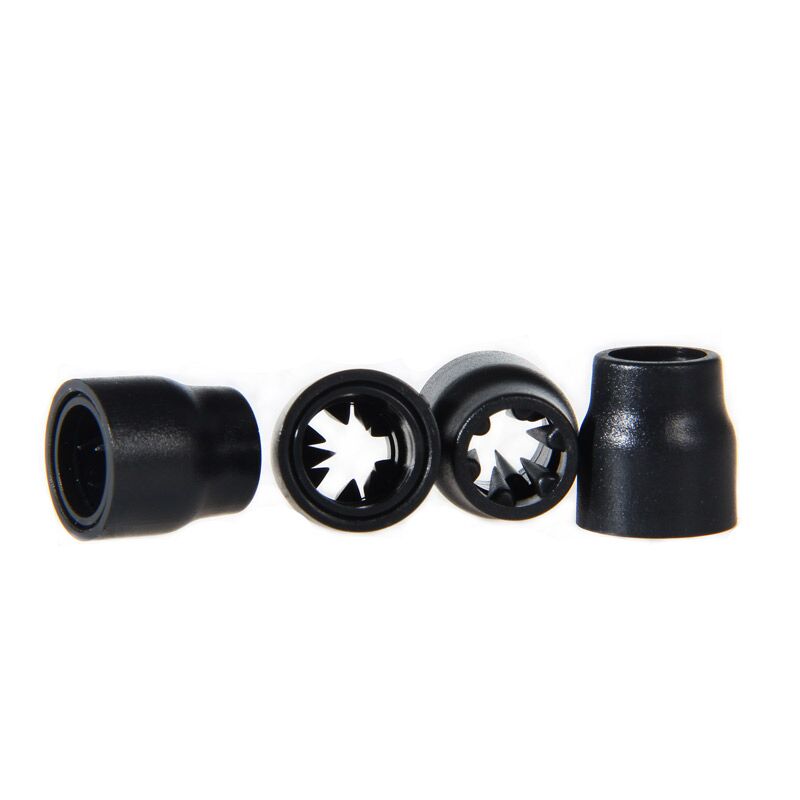 Types of wristband lock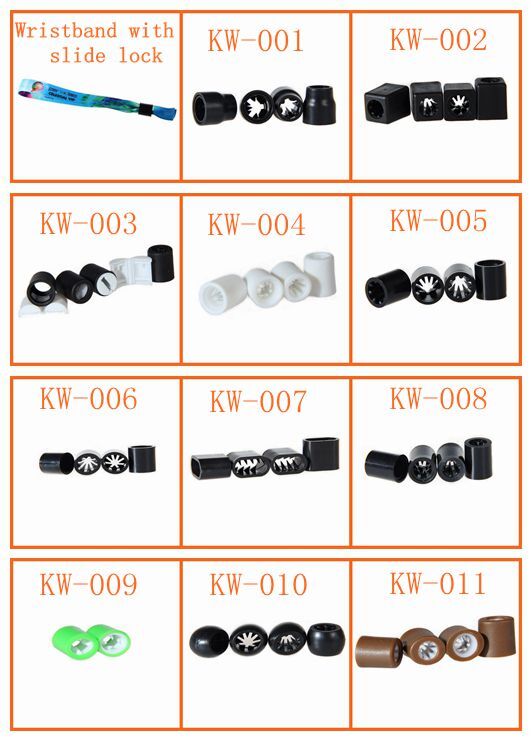 How to buy?
What's the quantity of your buckles?
Could you please tell us the size of your buckles?
Please tell us the color of your buckles.
Please send us the pictures of your buckles.
Thanks!